Sliabh Liag is the most visited scenic location in the Northern half of the Wild Atlantic Way. Anglicised to Slieve League, Sliabh; Gaelige for "mountain" and Liag; coming from Leac; the Irish word for "flag" hence the Mountain of Flags.
Indeed the visitor with a keen eye will notice that this towering giant bears the scars of exposure to the elements. along the Atlantic seaboard for thousands of years.
From the "Amharc Mor" Grand view, at Bunglas " Green Bottom", one can see where the dark soil has been washed away from the rock crust beneath it, the erosion has revealed a shiny white rock in thin flags of glittering ores called quartzite.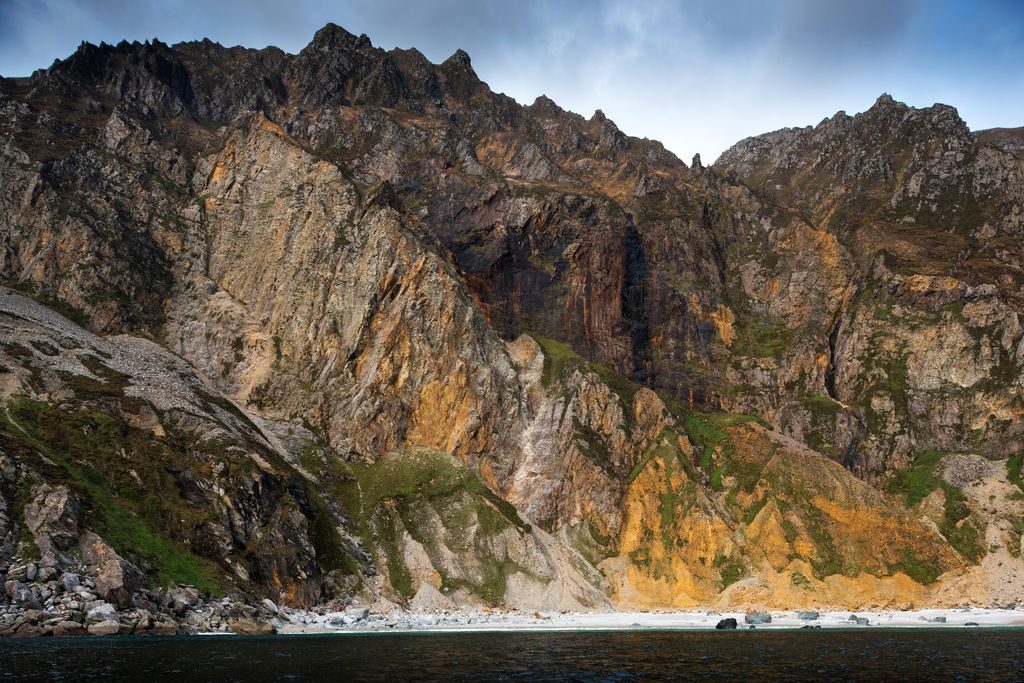 From the very same viewpoint The lighthouse of Rathlin O Beirne island off Malin Beg, that has been a guiding light to sailors since 1856 stands proud, only a mile or so from where Sliabh Liag peninsula steps down into the sea. To the South on a clear day the horizon casts the Connaught mountains into the sky, and to their left the mighty Benbulben in Co. Sligo.
From here, fishing boats cruisers and pleasure boats can be seen leaving a pattern in the ocean from their wakes as they sail along.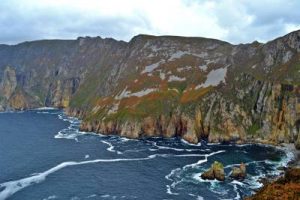 Standing at over 600 metres high, there is a drop of 1972 feet to the Atlantic Ocean below, making Sliabh Liag the highest accessible sea cliffs in Europe.
Sliabh Liag is mentioned in old scripts and is adorned with the ruins of old Cairns, and Cells that were inhabited by Carmelite monks led by Aodh Mc Bricne (Hugh Bracken) in the 12th century, whose church ruins can still be identified and prior to that in the 5th century by Saint Assicus, who was Coppersmith to none other than St. Patrick.
We would like to remind the curious traveller to show respect when coming into contact with these ancient sites, that many people to this day believe sacred, and are honoured by a pilgrimage annually, usually on a Sunday in May or June.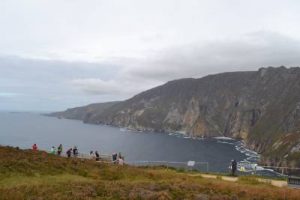 Due to the Wild Atlantic Way tourism initiative launched in 2014, Sliabh Liag is enjoying more visitors than ever year on year, mostly day trippers and often hill walkers who love to ramble over the mountain at their leisure, negotiating the famous "One Mans Pass" whilst enjoying some of the most breathtaking scenery that Ireland has to offer.