Donegal is in the North West of Ireland.
Travelling to Donegal by Air or Road
For the 2nd year running Donegal airport in Carrickfinn has been voted the most scenic airport in the world 2019 and its not hard to see why! Commenting on the airport voters said" There was nowhere as lovely as the wild rugged beauty of unspoiled Donegal".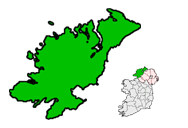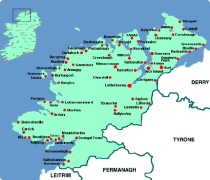 There are daily flights with Aer Lingus from and to Dublin and from and to Glasgow in Scotland three times per week with loganair.
Other airport's handy for travelling to Donegal include Derry and at Knock Co Mayo.
Donegal Scenic Travel can arrange pick ups and drop off at all Irish airports.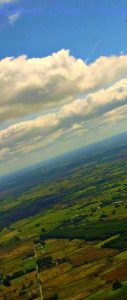 Public Transport
Bus Eireann run regular services to all parts of Donegal from all parts of Ireland. You can plan your journey using their online journey planner https://www.buseireann.ie/
Iarnrod Eireann – Irish rail, the national railway company services the route from Dublin Connolly railway station to MacDiarmada railway station Sligo town http://www.irishrail.ie/travel-information/sligo-macdiarmada. This journey travels from the east coast to the west coast of Ireland and passengers can join the train at Maynooth, Mullingar, Longford, Carrick on Shannon plus other stops on route.
Please note that special tourist tickets including the 4 day Trekker & Explorer can only be purchased at mainline ticket offices.
NI Railways – Translink https://www.translink.co.uk/Services/NI-Railways/ runs the railway service in Northern Ireland
Road
The main route to Donegal is the N15 from Sligo to Lifford. Travellers can join the N15 at Sligo from the N 17 Galway, N59 Ballina and the N4 from Dublin.
Travellers from Dublin often prefer the quicker M3 /N3 to Belturbet then the A509 & A46 through Northern Ireland into Ballyshannon route.
This picturesque route through the lakelands of Ireland has plenty of restaurants, and viewing points to break your journey to Donegal.